Everglades National Park
"Dedicated to fun and the experiential education of students, families and travelers from Florida, the Americas and the World"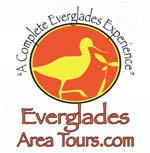 (These pages are under presently construction)


"The Everglades are a test. If we pass, we can keep the planet" - Joe Podger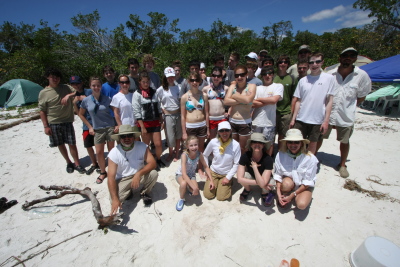 We at Everglades Area Tours feel that by immersing a group of students into our natural "classroom" over a number of days sharing, common fun and challenging experiences, they may return home with a greater appreciation for sustainable development, our interconnectedness to the environment and to each other as well as a greater knowledge of Florida. And, most importantly, they will have a greater level of confidence in themselves.
We are dedicated to "the experiential education of students, families and travelers from Florida, the Americas and the World. It is only through education that we have the opportunity to preserve the Everglades, its culture and its heritage...while there is still time"
The Everglades is made up of a variety of habitats: sawgrass marshes, marl prairies, pinelands, hardwood hammocks, cypress swamps, mangrove forests and marine estuaries. It is the only ecosystem of its kind and is a giant 2,000,000 acre classroom that is right in our back yard. The Everglades is currently undergoing the largest restoration project the planet has ever known - the Comprehensive Everglades Restoration Project (CERP).
The Everglades is home to hundreds of species of birds, unique reptiles, manatees, dolphins, sea turtles and dozens of other rare and endangered animals. This vast wilderness is the perfect outdoor classroom environment.
We feel that the best way to learn is by doing and prefer to let the Everglades speak for themselves. These Everglades Courses range from a half day up to five full days and are hands-on and experiential. Students participate in every aspect of our day's learning to work together as a group and as a school.
The challenges that our courses offer give students the opportunity to learn about themselves and achieve more than they ever thought possible. Structure is provided throughout the course, but we also realize the importance of adapting the activities for the individuals and the group. Students will learn to live outdoors and practice Leave No Trace principles. They will pick up skills in coastal camping, marine navigation, sea kayaking, wildlife identification, fishing, cooking, survival techniques, teamwork, leadership, local natural history, environmental ethics and stewardship.
Everglades Area Tours is located on Chokoloskee Island and is the western gateway to the 10,000 Islands and Everglades National Park. We are located just 35 minutes from Naples, 90 minutes from Fort Myers, Ft. Lauderdale and Miami airports. Although, we are conveniently located near major metropolitan airports we still operate in one of the most pristine wilderness environments in North America.
Over Lake High School Project Week