EvergladesAreaTours.com is located in Everglades City just 40 minutes from Naples and Marco Island, 75 minutes from Ft. Myers Airport and 90 minutes from the Ft. Lauderdale and Miami Airports. With Everglades National Park, the 10,000 Islands and the Wilderness Waterway so close, why paddle elsewhere? Everglades National Park and the Wilderness Waterway is a kayaker's "Mecca".

The Everglades Area is a very unique, yet dynamic and diverse ecosystem. This wild environment changes daily with the weather, stages of the moon as well as the different seasons. Our guides have a pulse on these changes and have chosen to live and work in the area as a way of life and a passion. Everglades Area Tours operates sea kayaking and canoe tours all year long, not seasonally as all others do. Hence, we know the area like no one else and can offer experiences, routes and expertise that are singular.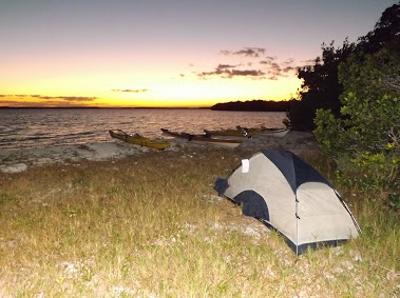 Travel here is easy. You can fly in to Ft. Myers, Ft. Lauderdale or Miami airport with just your personal items because each tour is completely provisioned and outfitted. The overnight camping trips include your skilled guides, as well as, all meals, gear, kayaks/canoes safety gear, satellite communications and transport boat shuttles (if appropriate). All you will need are your personal items.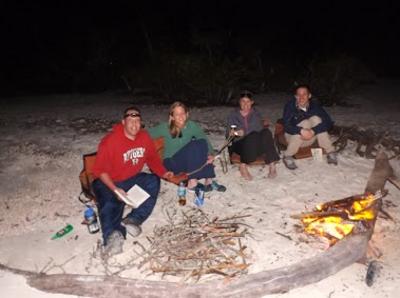 Everglades Area Tours is passionate about this very special part of our planet. We feel very fortunate to be able to live and work in a place that we love so much. We commit to you to do whatever is practical to provide you the best possible Everglades Experience. As such, we only utilize experienced, local Florida Master Naturalist guides and environmental professionals who live and work here year round. We use only state-of-the-art equipment that is personally maintained by our owners and guides. Safety is of the utmost importance to us, so we carry all the necessary safety equipment. But most importantly, we plan well and pay attention to the details so the trips run smoothly. We want you to enjoy your first tour with us and your tenth.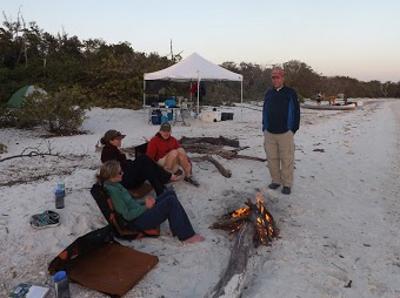 Upon your reservation, a detailed confirmation package that includes a personal item checklist will be emailed to you. This helps both properly prepare for your tour.
Everglades Area Tours offers three types of guided overnight tours.


Traditional Guided Sea Kayaking and Canoe Tours.
Guided Sea Kayaking and Canoe Tours.
Boat Assisted Base Camp Kayak Tours.

Traditional Guided Sea Kayaking Tours. We launch from shore near Marco Island, Everglades City or Chokoloskee Island and paddle the 10,000 Islands, Everglades National Park and the Wilderness Waterway. Tours can be a "loop" trip where we return to the same launch site or a "one way" trip where we launch at one location and are picked up at another. However the trip is routed, we use our fleet of power boats to re-supply and routinely check on our guests during the tours. Your safety is our first concern. Tours from two to nine days are available. However, the three and four day trips are the most popular by far.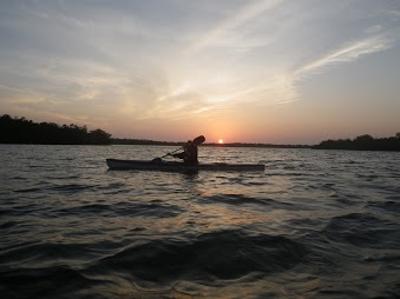 Tours can depart most any day to meet your schedule. For the best experience, we limit the number of guests on each tour, but private tours are our specialty. (Please click here for a schedule of tours).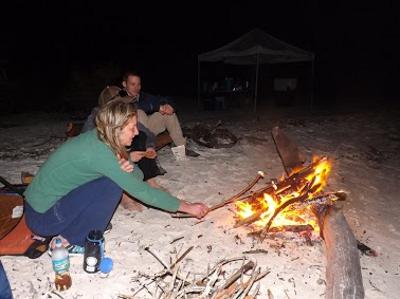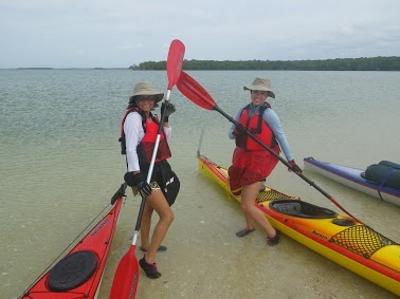 Guided Canoe Tours. There are some very unique and wonderful areas of the Park that simply are better experienced in a canoe. Canoes have a greater capacity for heavier loads and can carry more gear. Many of us grew up in a canoe and are more comfortable in a canoe than a sea kayak. It is also nice to paddle tandem with your partner.
The use of canoes allows our clients to experience a greater variety of the Parks ecosystems on a single tour. We can access areas with a canoe that we simply cannot with a sea kayak. Ask about these tours when you call.
Safety Equipment. Your safety and comfort is paramount. The Park's expansiveness can make navigating the area daunting. However, rest assured that each guide carries the state-of-the-art in safety, navigation and communications equipment. Each tour is equipped with GPS units, VHF marine radios, satellite tracking devices and cell/satellite phones. You will be in good, experienced hands, protected by reliable modern communications equipment.
Meals. Everglades Area Tours completely outfits and provisions your trip. An important part of our trips are good hearty meals. Prepared by your guide, fresh each time, the meals make your trip complete. We will get your input as part of the planning and confirmation process so that we can tailor the meals to your desires and needs.
Routes and Itineraries. WE all live and work here year round, we are NOT seasonal. As such, we are very creative with our experiences. Our paddle routes and itineraries are adaptable and variable. They vary depending on the time of year, length of trip, preferred destinations, weather conditions, campsite availability and the makeup and desires of the guests. Your guide will discuss your expectations with you prior to the tour. If you are a returning guest, please be sure to tell us about your past trips. You may wish to paddle a different area or be sure to return to your favorite campsite.
Traditional Sea Kayaking & Canoe Camping Tours Prices
Two Days Guided Kayaking /One Night Camping $749.95 per person
Three Days Guided Kayaking /Two Nights Camping $799.95 per person
Four Days Guided Kayaking /Three Nights Camping $949.95 per person
Five Days Guided Kayaking /Four Nights Camping $1099.95 per person
Note: All prices and schedules are subject to change. All camping trips require a 50% non-refundable deposit to confirm a reservation. The balance is due 21 days before your trip. The pricing above assumes a minimum of four guests on the tour. Guests may be combined to make the trip minimum of four, but each tour is limited in number for the best experience. Private tours and tours of less than four guests are available upon request. Longer trips are available, as well. All prices are in US currency and subject to change without notice. The prices above exclude 6% Florida sales and gratuity for your guide
---