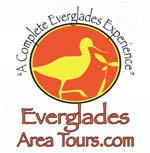 Overlake High School - Seattle, WA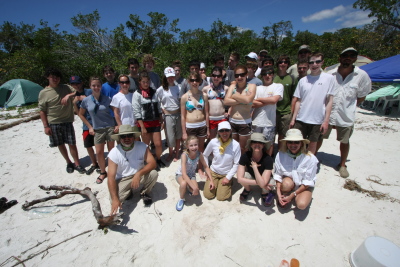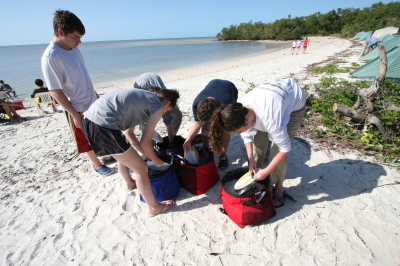 Everyone pitches in with the Camp duties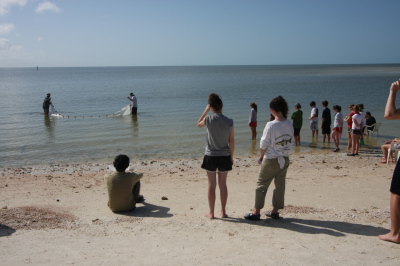 The Inter-tidal Zone Sampling Activity
is a everyone's favorite.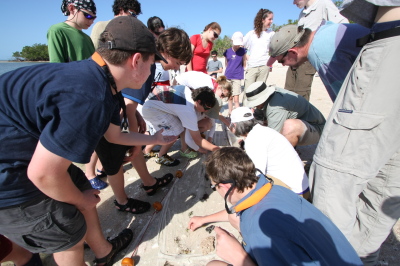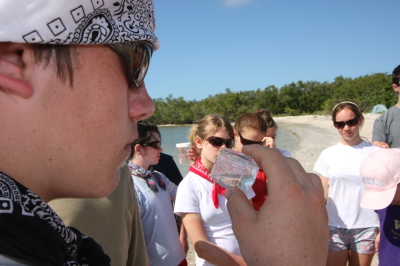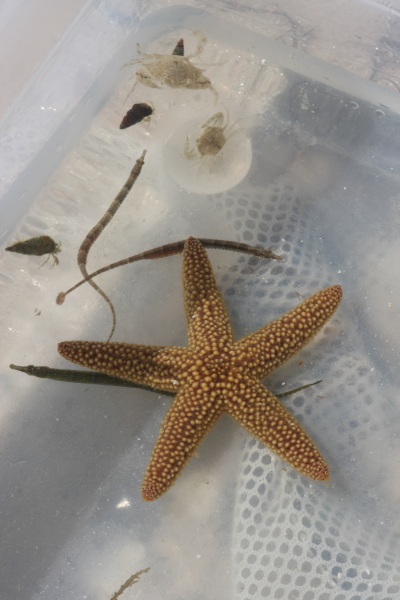 Sea Stars, Pipefish, hermits crabs and blue crabs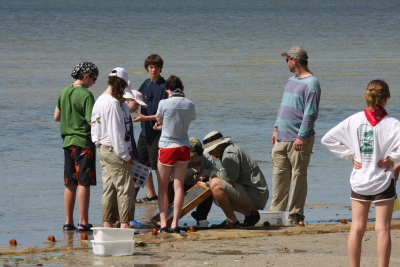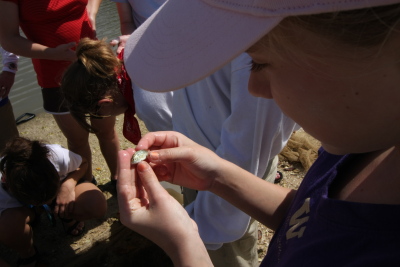 A small "pin fish"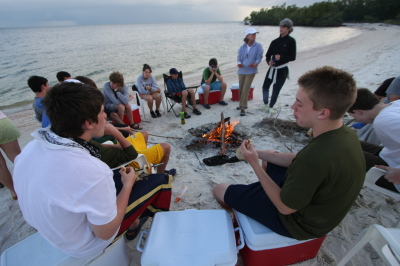 … around the campfire.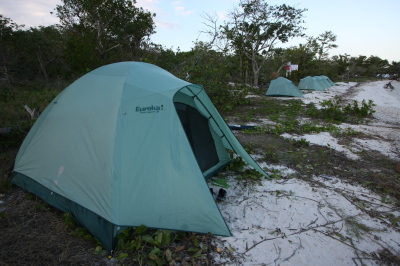 Beach side - "The Everglades Hilton"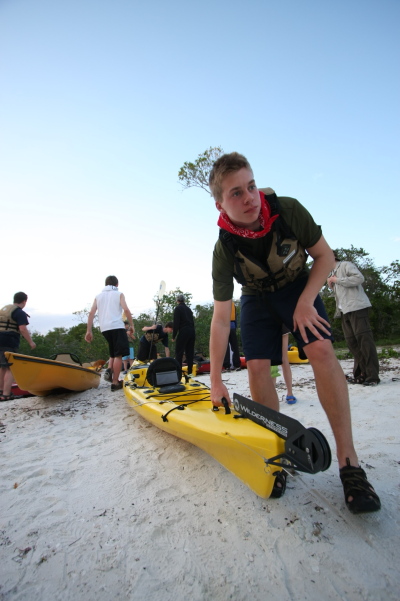 Preparing to kayak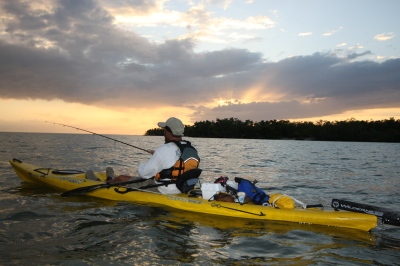 A bit of kayak fishing near sunset.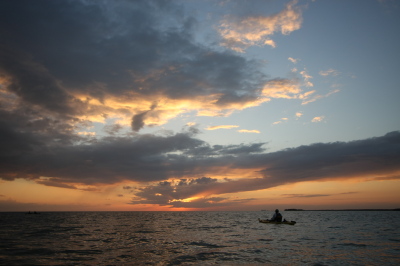 Sunset paddles each evening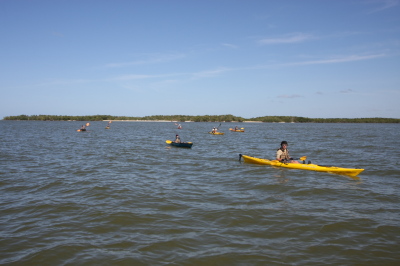 An afternoon paddle to a remote island ….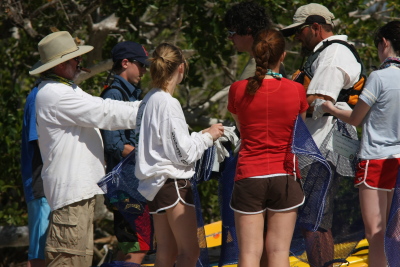 … to clean up the flotsam that drifts in from all over the world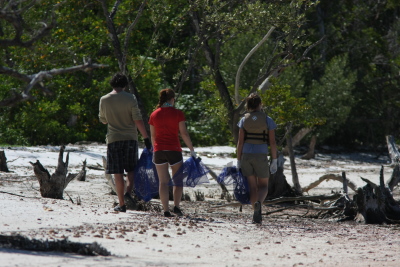 Environmental Stewardship at its finest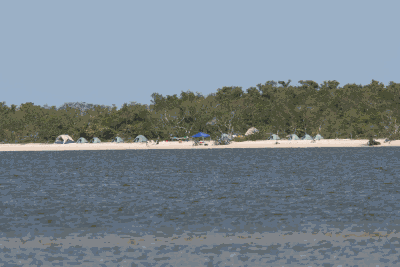 Overlake's Beach Paradise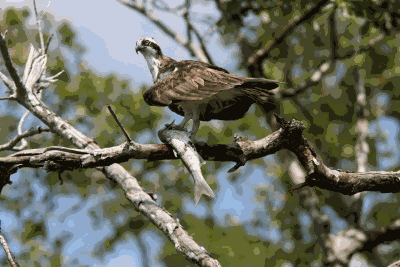 We share our paradise with other's -
An osprey has lunch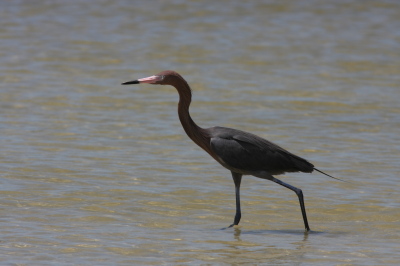 Reddish Egret hunts in the shallows for small fish.