Boat Assisted Kayak Eco Tour

Departures From Everglades City (Chokoloskee)




Our Most Popular Tour and Best for Viewing Wildlife
Great for all Ages and Experience Levels - Stable, Easy and Quiet
Reservations are Important
3 ½ - 4 Hours (with breaks)
From $169.95 Per Adult; Kids Under 12 $99.95
Departs 9 am and 1:30 pm Daily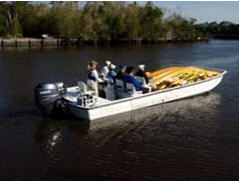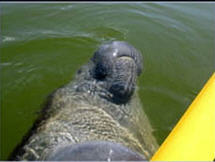 Our Boat Assisted Kayak Eco Tour combines the best of a boat tour, a kayak tour and a walking tour. Using a dedicated kayak transport boat you are comfortably and safely transported to some of the most beautiful natural area of Marco Island, yet you will still be back in time for lunch, dinner or another tour.
Every day and every tour is certainly different as each trip is tailored to the group and the natural environment of the day ... no trip is "canned" and the wildlife and the day's conditions are just that ... wild. However, depending on conditions, you can expect to encounter a wide variety of the wildlife - manatees, dolphins, sea turtles, bald eagles, ospreys, herons, egrets, roseate spoonbills to name a few. Imagine paddling next to a manatee or a dolphin!!!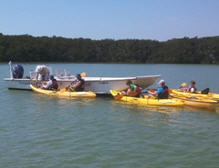 Our transport boat nestles six very stable kayaks in her bow and provides comfortable captains-style seating for maximum of six guests. With full safety equipment, satellite communications, a GPS tracking system and a cooler for your drinks, your guide will bring you areas most could never paddle too ... in safety and comfort.
Once we reach one of our many destinations, we "slow" the tour down and turn it into a "hands-on" eco-experience. VERY stable, comfortable kayaks are used to get you close to the flora and fauna ... closer than by any other means. Cape Romano, Panther Key and Morgan Bay are favorite destinations. (Not to worry, no previous kayaking experience is required and we do not paddle fast or far. We have one and two-person kayaks on every tour).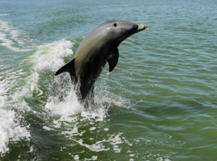 You will continue your interpretive experience with a walking tour on pristine barrier island beach...an island that is seldom visited by others. There is a lot to see and a lot to experience on these barrier islands...the wrack lines, shallow tidal zones, dunes, uniquely adapted plants, mangrove swamps, many different invertebrate species, lots of shells, etc. Every day and every tide is different.
After your beach trek, we are back in the kayaks to paddle back the boat for the ride home in time for a seafood dinner at a local restaurant. Be sure to bring your camera!
Come have some fun and let us share our passion!
For more information...CLICK HERE

Departures From Everglades City (Chokoloskee)